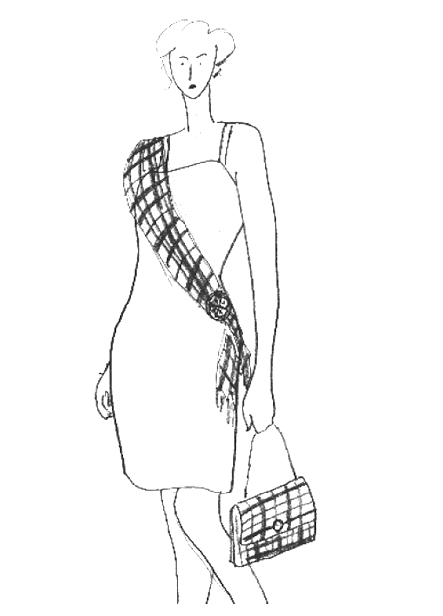 Simply Stylish:
This classic clanswoman's style can be dressed up or down & is equally suitable with jeans and a t-shirt or a wedding dress. Drape the sash over your right shoulder and pin at the left hip.
Fashionista Tip:
Want to complete the look?
Cover a clutch or or other rectangular purse with some extra tartan and accessorize with a matching brooch.
---
THE VICTORIAN | TRADITIONAL DANCER | MISS MAGGIE | CLASSIC CLANSWOMAN | THE KENTUCKY LADY