November 30th –St. Andrew's Day
In life Andrew never visited Scotland, but his cross today is the basis for the Scottish flag. And as the patron St. of Scotland Andrew is particularly beloved by Scottish military men and women.
In Scotland St. Andrew has been closely associated with military engagements since the early 9th century. While at different times different clans would carry the relicts of Saints Fillan, Columba and Ninian into battle with them until the 18th century, it was St. Andrew who was most closely associated with military victory and, in the aftermath of the Jacobite uprising & the eventual incorporation of many Highland Clansmen into the new Scottish regiments of the British Army, it was St. Andrew who would become the symbol of the Scottish military man of the 18th, 19th and 20th centuries.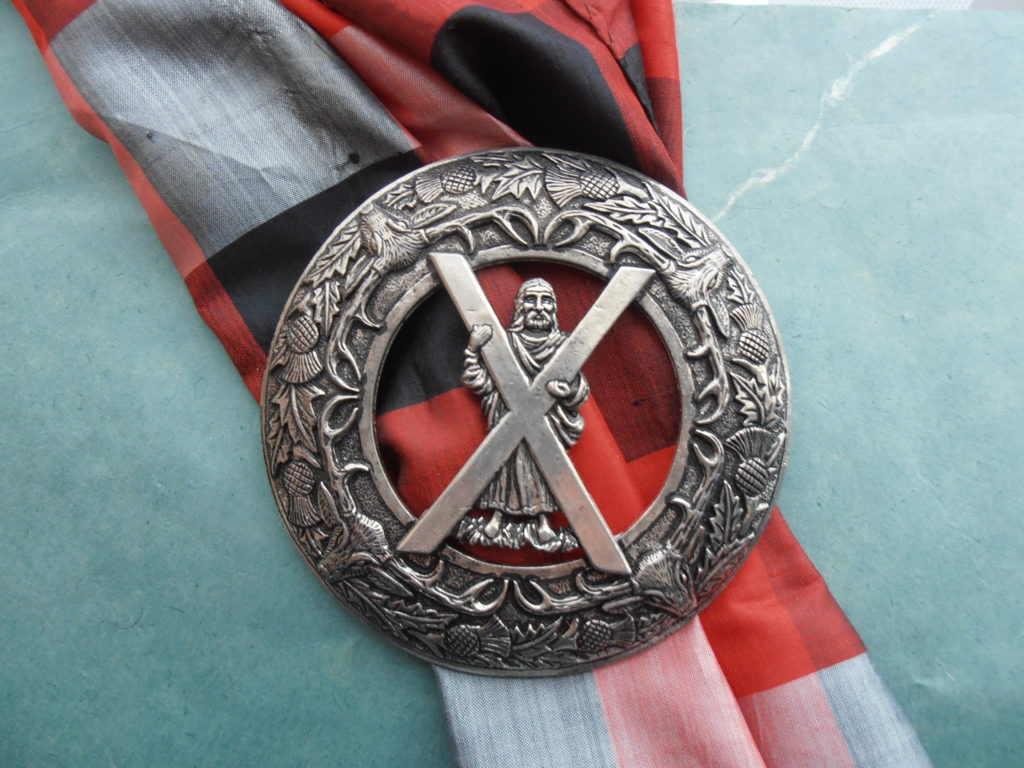 The symbol of St. Andrew –an early Christian disciple who was martyred on an X shaped cross– the Saltire has been a symbol of the land now known as Scotland since Pictish times. Closely associated with battle-field victories since the early 9th century –when the Saltire appeared in a vision to a mixed force of Picts and Scots preparing for battle– by the time of the Crusades many Scots who joined the march to the Holy Land chose to mark their tunics with a Saltire rather than the Normans' pilgrims' cross. (Interestingly, although Andrew has been closely linked to Scotland for well over a thousand years, in life St. Andrew never travelled to Scotland. It was only centuries after his death that some of his relics were brought to Scotland.) Today the Saltire –traditionally blue and white– has been a rallying symbol for Scots for over a thousand years.